Get to Know Our Support Team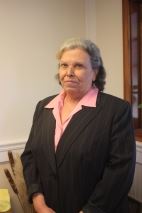 Flora M. Agosto
Office Assistant-Appointment Coordinator
Before Joining The Fuller Law Firm, PC, Flora pursued a career in Home Equity Loans and Business Escrow. She processed applications, ordered appraisals, credit reports and title reports, prepared loan documents, and coordinated appointments.
Having worked for Credit Unions, Flora brings her good customer service background to The Fuller Law Firm, PC. She knows the importance of providing clients friendly and courteous service with professionalism.
Rodrigo Franco
Paralegal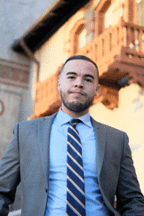 Rodrigo Franco is a first-generation undergraduate of San Jose State University, where he earned a Bachelor of Arts degree in Political Science, and minor in Public Administration and Public Policy. After graduating from San Jose State University in 2018, Rodrigo was offered a position at The Fuller Law Firm, a bankruptcy law firm in San Jose, California, where he started working as a legal assistant. Rodrigo is passionate about social justice and helping individuals in his community protect their assets, eliminate their debts, and build a better financial future.
Rodrigo attended De Anza Community College to earn a Certificate of Achievement-Advanced in Paralegal Studies. He believes that being an advocate for those in need will be truly rewarding and wishes to continue this career path after completing his studies.
Please contact us now to schedule a free consultation to determine your ideal solution.
Regain Control of Your Life. Contact Us Today.
We believe each client deserves outstanding service.

We provide free phone and virtual initial consultations.

We are caring, knowledgeable, and trustworthy.

We will work quickly and guide you every step of the way.